Saturday January 13th 2018 — seems so Frederick to schedule a billion things all on one weekend night (not that I'm mad at anyone – it's just more challenging to figure out logistics to be 3 different place at once).  So here's how Western Machines reboots in 2018 after several months layoff – pick a random weekend to preview/list what the fuck is going down in Frederick.  Frederick Playlist highlighted the Cosmic Hallitosis show, but there's 2 more events to keep tabs on. If you can multitask – you're going to have a more sonically adventurous Saturday.
But first, it has been too long since I last posted – and it was mostly about the Nov city election. Turns out the dems made a clean sweep (made easier when the GOP candidates either got caught cheating by forging his signature so his daughter could vote for him  -from the Frederick Extra (hilarious irony as it's the GOP that's generally always accusing the other side of illegal voting), or didn't show up to campaign at all – literally.
But nothing since then, though I should have posted about my own writing, having finally published a piece on the improbable events leading to Fugazi having played at the prim and proper Weinberg Center 30 years ago!  Pretty wild scenes in there – mosh pits (CAN YOU IMAGINE THAT AT THE WEINBERG?!) …the thing that blew me away researching the article was discovering there was NO CONTRACT AT ALL!  It was all verbally done, a simple phone call by a the 16 year old Chris Stup.  That would never happen today. I'll tell you something else that will never happen again (probably -never say never I guess): Fugazi -should they regroup- or another post-hardcore band headlining at the Weinberg.  I do regret not getting in all the different stories and anecdotes about the 3 legendary Fugazi shows at the Weinberg – but through Subversive Zine, I'm doing a more comprehensive expanded version of the article.  Stay tuned for that (not in the next issue, #5 which is coming out soon- the expanded Fugazi piece will likely be in #6).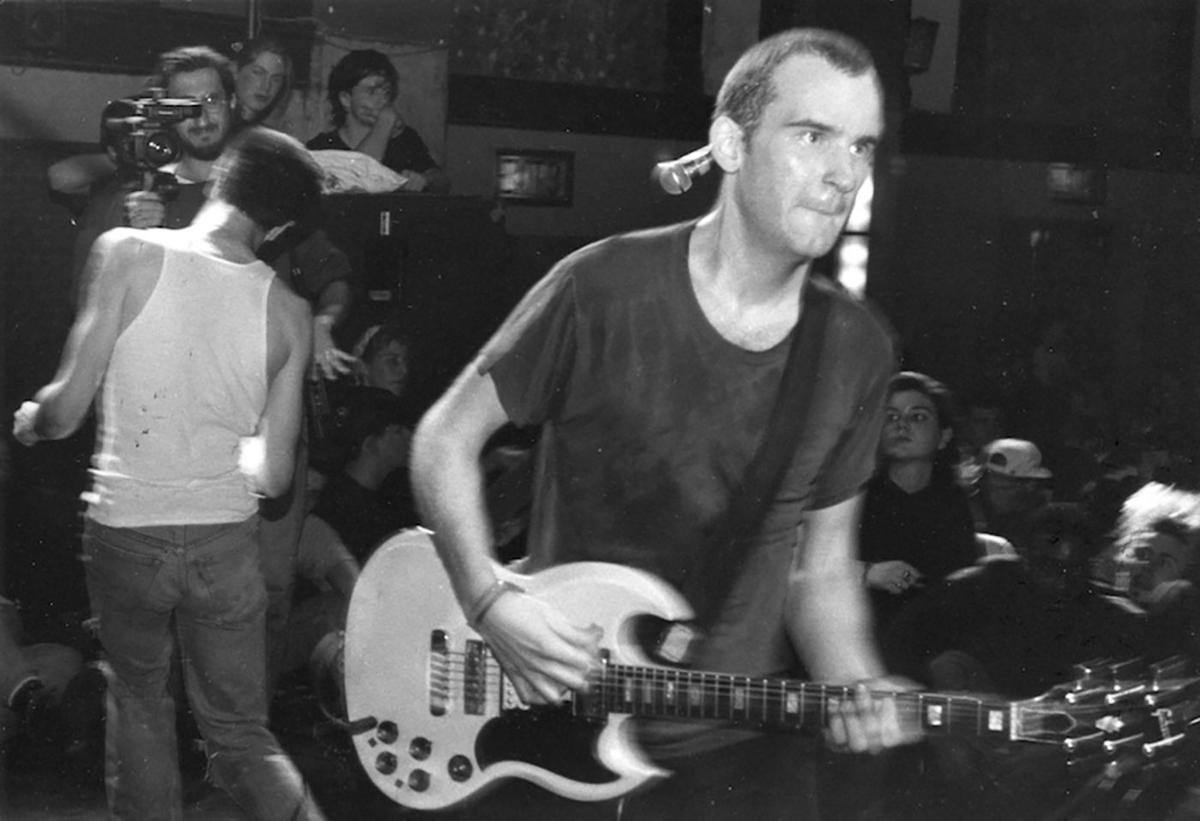 But the flipside is that Frederick had a legit punk rock scene. Actually a few different unique and occasionally cross-collaborative scenes – metal / hardcore / punk / post punk / new wave.  They had all ages venues downtown – they were making waves outside of Frederick.  It happened before.  While there is a legit music scene today, all punching above their weight, I think everyone, including those in those bands know that it could be so much better. The missing ingredient – and common theme since Western Machines came online – is Frederick is in dire need of a mid-size music venue.  Even Scott Ambush, bassist for Spiro Gyra was quoted in the FNP 72 Hours yesterday:
Ambush…believes that Frederick getting a mid-size venue is the logical next step to a more vibrant music scene.
"A 300- to 500-seat venue would be great here," he explained. "That would allow enough sales for regional and less expensive national acts to play in an atmosphere where food and drink was served. If I had the money, I would do it."
There are some challenges that may get in the way — Ambush cited that a smaller venue means there's less at stake compared with a mid-size venue.
Imade Borha interviewed Ambush and got that response — I agree with him on the need for a venue of course, but the food/drink thing – I don't know – we may have slightly different ideas on what the atmosphere would look like for a hypothetical venue.  Anyway, FNP reporter Kelsi Loos tweeted this:
Hidden in the Livable Frederick Master Plan unveiled today: a suggestion for a mid-size regional music venue. Think Frederick could become touring band destination?

— Kelsi Loos (@KelsiLoos) January 4, 2018
That would be Frederick County's 20 year plan that incorporates a possible blueprint to making Frederick more livable – including improving entertainment/cultural options in order to attract people to come work and play in the area.  There was a survey (not a great one as surveys go) that went into the just released master plan – check that out here.
But how serious are they at the county or city level about this mid size venue idea?
In any event – New Spire Stages was in the news -the former Frederick Cultural Center on 15th and Patrick –   they're doing a groundbreaking ceremony next week with a new executive director – eventually a 300-500 person capacity… maybe barebones ready by July…more on that soon…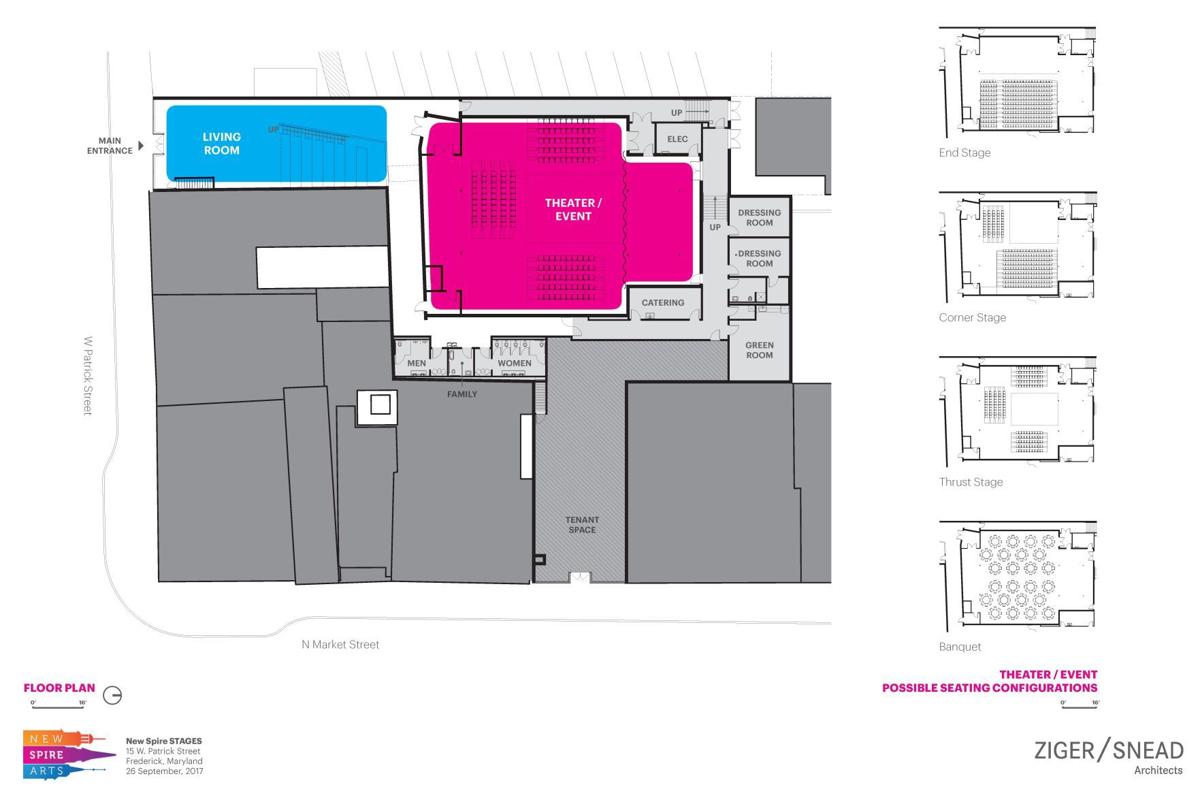 2 quick plugs – Subversive Zine finally has a website – find it at subversivefrederick.com 
Already lots of more up to date stuff that's on the online version of Subversive – like covering the new O'Conner mayoral adminstration,  and their super rad playlist on spotify (apple too? not sure but I'm going to check that out) + a comprehensive Frederick band list.
Last plug, I've been to Anthem in DC, their new 'midsize' venue built and operated by DC independents IMP and I got to review St Vincent's show there last month (late Nov really) for the FNP.   Check out the review here.  The show was such a blast – Emily Jessee took this incredible photo below: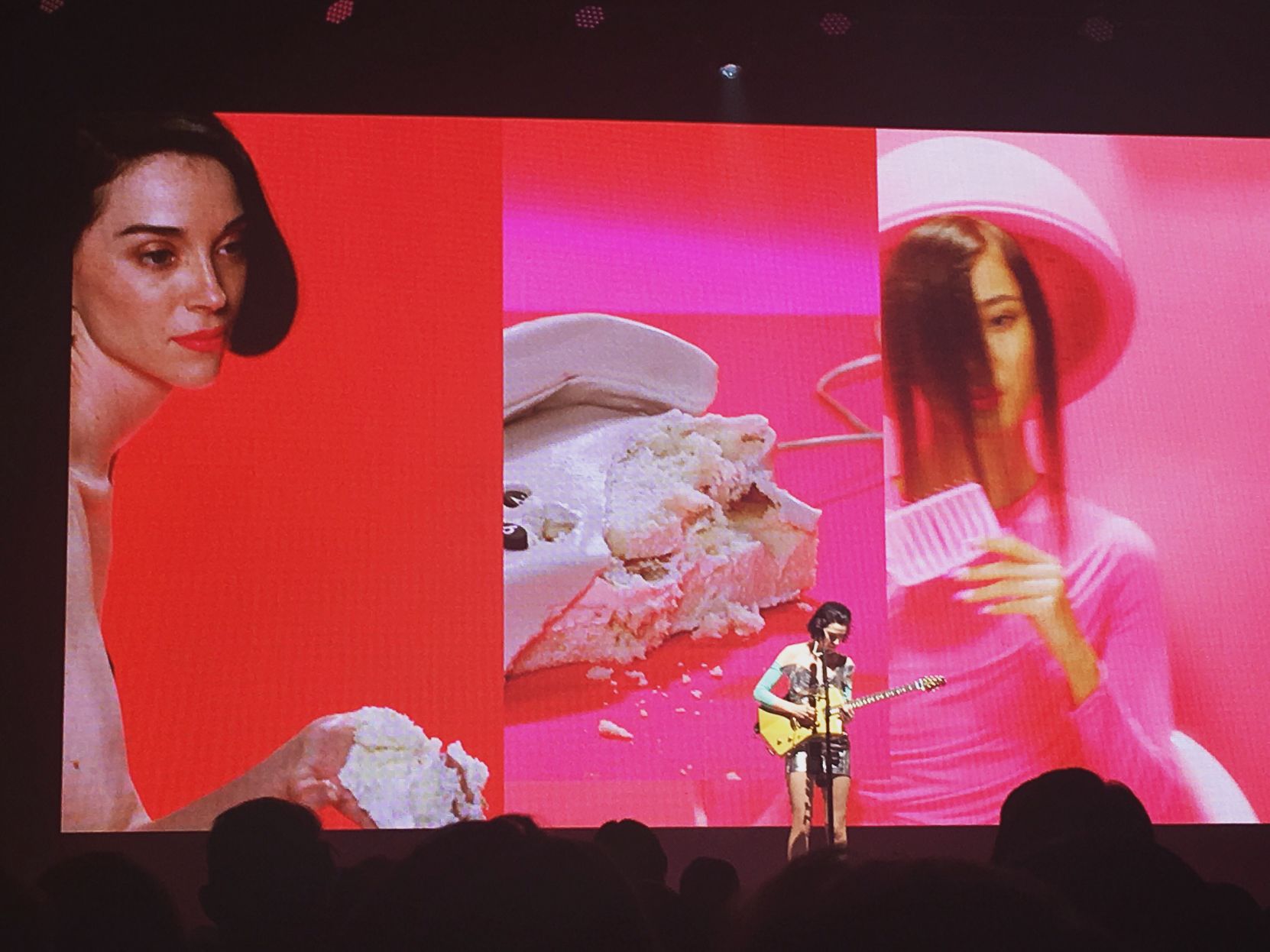 finally the shows that matter this Saturday, in no particular order:
Local Hip Hop at 611 – neat!
Next up: Cosmic Halitosis 1st full length album release show at Guidos, starting at 9pm.  From their FB events page:
…On January 13, the planets will align, blood will rain from the skies and rock 'n' roll will spread through the air like a toxic fume, creeping and slithering into every crevice. Comic Halitosis is releasing their first full length album and will be celebrating at Guidos!!!

Cosmic Halitosis
https://cosmichalitosis.bandcamp.com/

Slow Reader
https://slowreader.bandcamp.com/
and if you missed it, Frederick Playlist interviewed frontman Matt Henry (and relatively new father – he joins the rock dad club) about the new album release called "Where is She?" Good lineup – and I heard My Friday Anthem has a new album nearly ready to drop. Subversive Zine is previewing their new album soon…
Last but not least:
Cheshi and Silent Old Mts did a set last weekend at Baltimore's Ottobar (hopefully they slayed – this rock dad couldn't make it).  But I can make up for it partially by going to this show.  Doors at 9, music starts at 10, from the FB events page:
CHESHI (alt-indie)
https://cheshi.bandcamp.com/
HEXGIRLFRIENDS (electrofemme punk)
https://soundcloud.com/hexgirlfriends
EVOLV (cinematic sound)
https://evolv.bandcamp.com/
It is 21+ show and 3-5$ cover.   You know that WM is all about Cheshi — now HexGirlfriends is a Baltimore band I've been wanting to check out, and all the better that they're coming to Nola. Evolv sounds very ambient/electronic – from DC – could be interesting.
I'm taking in all 3 shows somehow.  Let the transmorgrifying begin…it's gonna be a long night. Enjoy, be safe, and don't act like a trump out there. Peace.