I'm on the run (what's new?) but quickly now – this should b on yr radar:
Fun Boys EP release show at Guidos.  Starts at 9pm – until 1am maybe. They just played Baltimore with Cheshi and Middle Kid last night. And tonight Fun Boys brings some Baltimore bands to join in the fun: Micah E. Woods, Hexgirlfriends, and Albert Bagman (I think Albert Bagman is from b'more).  Here's description from their FB event page:
WOOOOOOOOOOO!
Get ready!
The Fun Boys- Hometown heartthrobs
https://thefunboys.bandcamp.com/
Micah E Wood- Baltimore sad boy indie hip pop
https://micahewood.bandcamp.com/
Hexgirlfriends- Electrofemme punk from Baltimore
https://soundcloud.com/hexgirlfriends

Albert Bagman- Baltimore avant-garde freak folk
https://albertbagman.bandcamp.com/
Free show!
Support the bands!
Tip your bartenders!
Party! Guidos: 543 N. Market St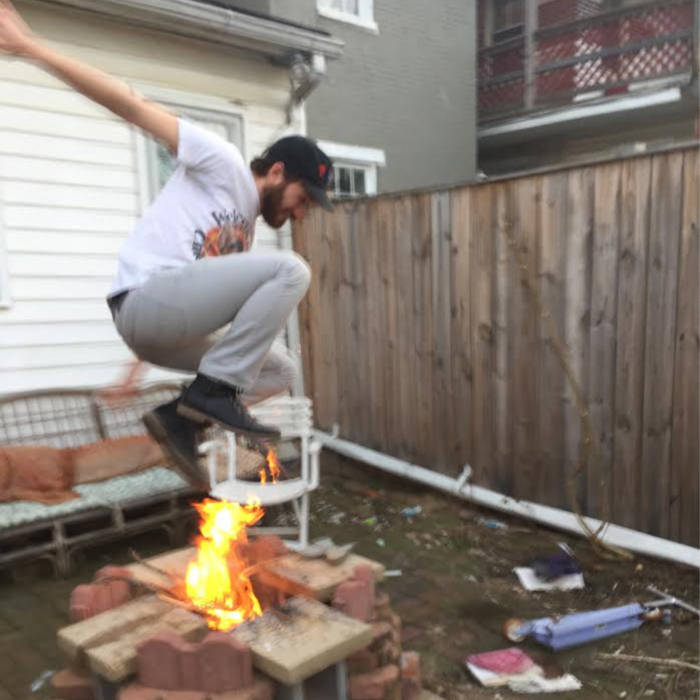 Also tonight at Cafe Nola: Kai Orion's bday show: from the FB events page:
Kai Orion is an experimental-pop songwriter and multi-instrumentalist from Frederick. His work blends unconventional techniques with accessible songwriting, drawing comparisons to the likes of Peter Gabriel and Tom Waits. Orion's debut album, "Pots & Pans," was created using only common everyday objects and sounds as instruments, in addition to vocals. The Frederick News Post called it "the most ambitious record of 2015." In 2014, Orion won a cover contest held by indie rock band The National for his cover of their song "I Need My Girl."

Alexander Gallows is a versatile singer-songwriter from the D.C. area. His work focuses around the acoustic sound and lyricism. His debut album "Solitude" is available on CDbaby, Soundcloud, and Spotify.

Luna is a Frederick based singer/songwriter, playing dreamy acoustic pop with an experimental aesthetic and sophisticated lyrics.
Frederick Playlist highlighted Kai this week – giving Kai a celebrity playlist. Tom Waits, Peter Gabriel + prog rock era Genesis among other good picks like the National, Massive Attack and Talk Talk  – pretty decent listening – check that here.
We'll try to update when we can, lots of talking points including:
Successful New Spire Spaces open house last week – tons of people showed up – another event July 21 Media Town Hall  make sure you put that on yr calendar
Brunswick's SmokeHouse brewery looking to refurbish an old firehall event space that once hosted Duke Ellington and Patsy Kline – it be interesting to do some musical archeology to see what other bands once played during the venue's glory days.
July 21: first run arthouse cinema returns to Area 31 now that LEDA principal filming is over.  LOST IN PARIS is another fantastic Oscilliscopes Lab release – get tickets on eventbrite and check out the trailer: